Amish Country Gazebo Installers California
Select Your Amish Country Gazebo, Assembly Services, Above For CALIFORNIA Or.
Design Your Own Gazebo, Pavilion or Pergola and Then Give Us a Call!
You Design It, We Build It! AssemblyHub.US Can Install it!
Complete your landscaping project with the perfect finishing touch: a beautiful and durable garden
gazebo, pavilion
 or 
pergola
.
Their structures are known for quality, durability and beauty. Perfect for your home and making memories with family and friends.
Amish Country Gazebos Installations Services
FOUR BROTHERS SERVING YOU
Together, the Beiler Brothers – and all of your friends at Amish Country Gazebos – are dedicated to making sure you love every aspect of your gazebo design and delivery experience.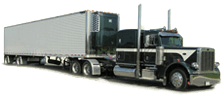 ASSEMBLYHUB.US has teamed up with "AMISH COUUNTRY GAZEBOS" to provide Installation Services in the State of California; for Their DYI Products. 
We've been "Assembling" Gazebos, Pergolas and Pavilions for over 4 years now. We enjoy, it's detailed, secured, brilliant designs.
Amish Country Gazebos Installations Services
Our Work for our Amish Country Gazebos Clients.
We travel all of California to help you assemble/install your Pergola/Gazebo and any items from Amish Country. Give us a Call or Make your appointment today or now or anytime!